Moldex3D R15 with Studio
We are happy to announce the Official release of Moldex3D 2020. Among other new features, we are proud to present the new interface, Studio.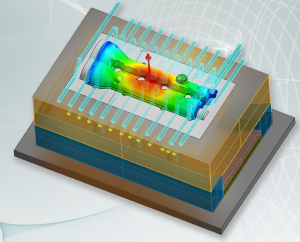 Moldex3D/BLM Meshing
For Moldex3D Solid or Professional Package, for all users, from product and mold designers to advanced CAE experts the BLM [Boundary Layer Mesh] module with Non-Matching mesh technology is added into the preprocessing interface. The part and mold creation and auto meshing technology enable users to work with preprocessing and mesh generation with no need for advanced CAD knowledge.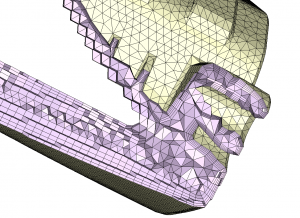 In-Mold Decoration (IMD)
The long awaited In-Mold Decoration (IMD) module is finally here! It's a new solution add-on available from version R15.
Moldex3D/IMD;
• Visualizes potential design issues: ink wash-out, weld line, sink mark, warpage
• Helps to better understand the interplay between the film and the part
• Helps to optimize the process conditions
• A quick pre-process tool for users to reduce work for meshing thin layer of IMD film
• Cool/Flow/Pack/Warp fully supported in IMD simulation